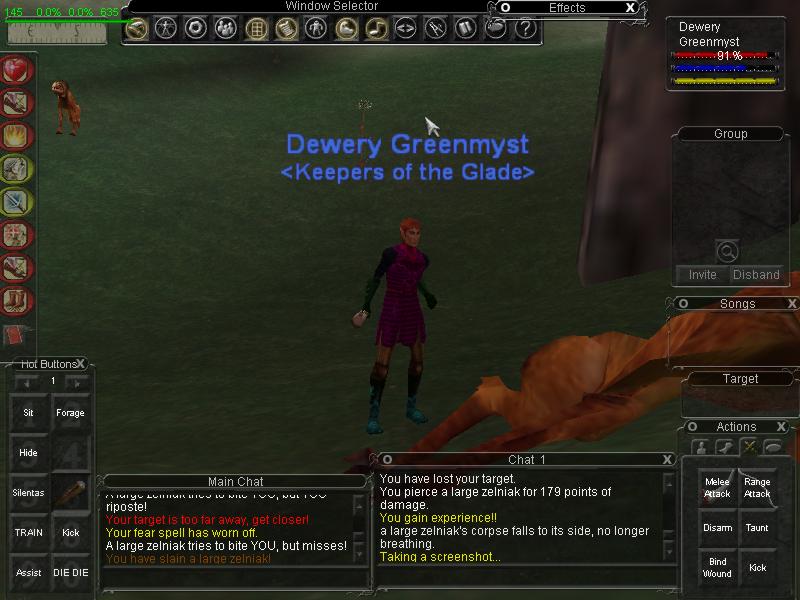 Lionhearted insisted that I write up a page, so here it is. What shall I write about?
First, I ought to include the poem written by the great long lost Kelethin poet who we all treasure dearly but have forgotten. I don't know her name. Seems to have come from a different world, now that I think of it....
Oh, well, I don't know if this is important -- but I am Lionhearted's campaign manager. He's the President of Kelethin. I'm also a member of the Keepers of the Glade, its a guild not so much a political party, but heck, whatever get's ya elected.
Some information about me:
I am a mean lean fighting machine with these fighting capabilities all maxed out: 1 handed blunt weapons, archery, 1 handed blade weapons, peircing weapons of all varieties and of course evocation -- though I don't know if that will ever help. My spells don't pack too much of a punch. My brother inherited all the brains. My all the might (but don't tell him that!).
My last name, surname rather, is Greenmyst. Its my family's name. Lionhearted sought a given name, Naturael, for being one with nature. His toughness isn't an act when it comes to protecting Tunare's main principals -- mainly that of the lands of Norrath. He visits her Plane of Growth often and prays to her directly to aid him in his constant battle of vigilance.